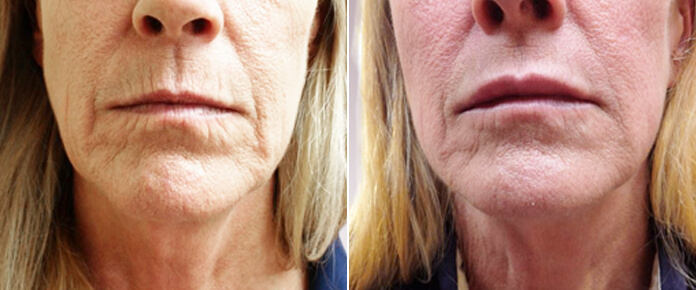 Which fillers are used for lip augmentation?
Hyaluronic acid fillers, such as Juvederm and Restylane, are used for lip augmentation. Hyaluronic acid is a natural substance found in the skin; it is naturally found between collagen and elastin in the skin. Juvederm and Restylane are now both formulated to contain a numbing agent, lidocaine, in order to make the treatment as comfortable as possible.
What should I expect during my lip augmentation treatment?
Dr. Dyson will assess your lips and discuss with you the treatment and expected outcome. Topical numbing cream is sometimes applied prior to the treatment, though there is only minimal discomfort associated with the procedure. The injections take approximately 10 minutes and ice is applied during and immediately after the procedure. You will notice
improvement immediately after lip augmentation, though mild swelling is common for a few
days following the treatment.
Is there any downtime after lip augmentation?
Some patients experience mild swelling after lip augmentation, though this is generally very minimal. There is a risk of bruising associated with all injectable treatments, though most patients do not experience any bruising. Ice is applied immediately after the treatment in order to decrease swelling and prevent bruising. Patients can resume regular activity immediately after having Restylane or Juvederm injections for lip augmentation. Patients often return to work or social engagements immediately after the treatment.