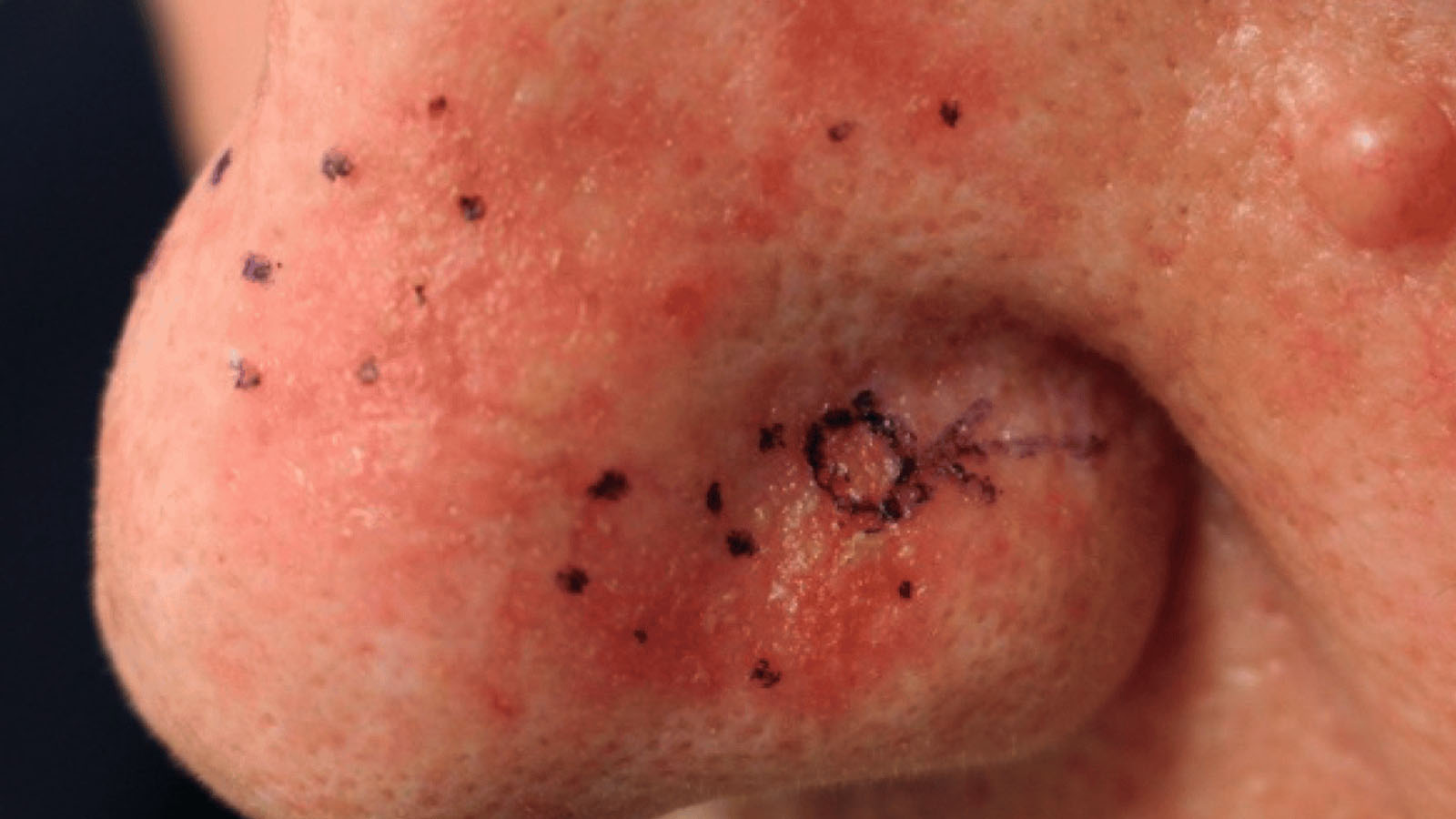 BEFORE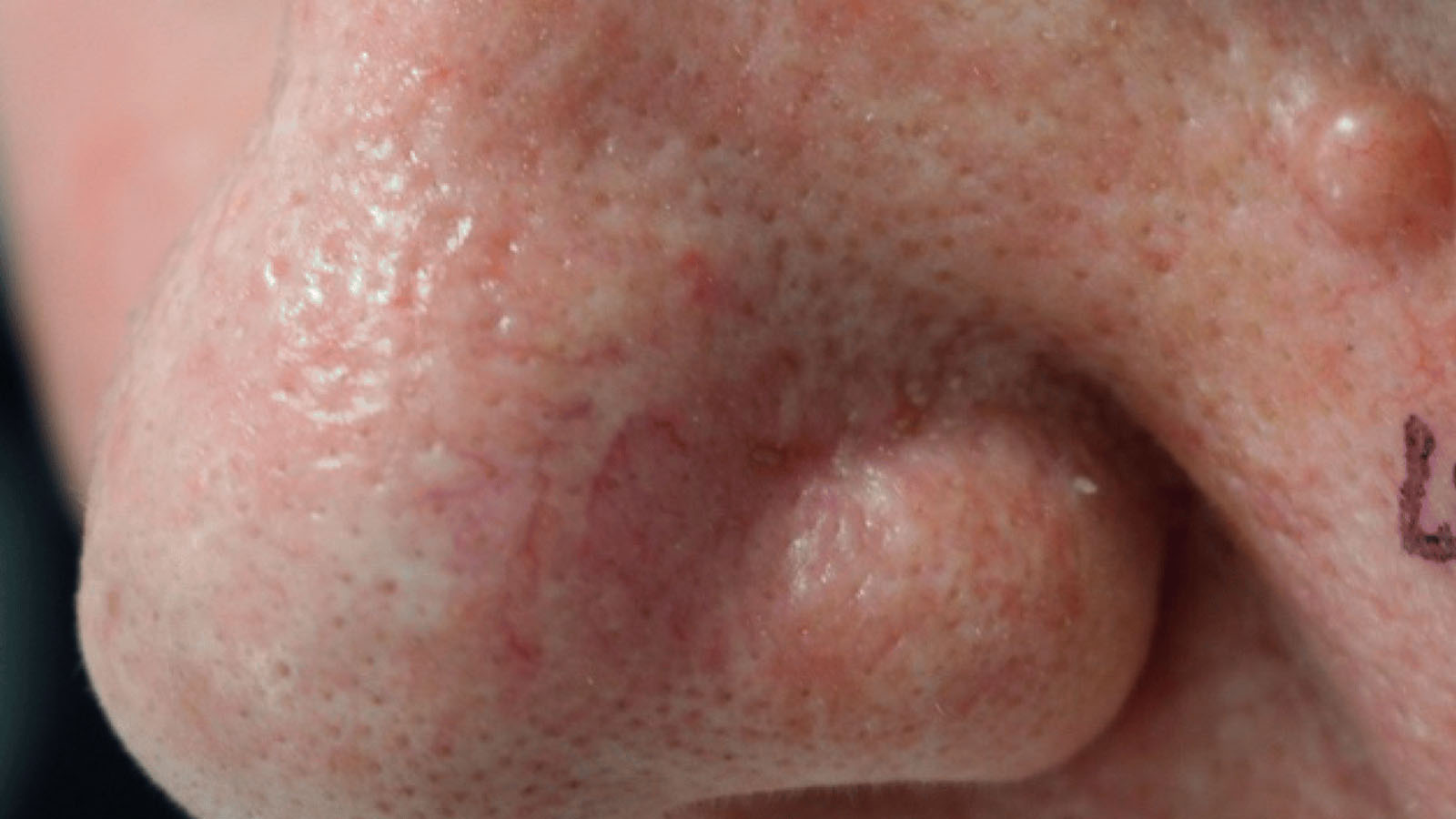 AFTER
Actinic keratoses are precancerous skin cells that form as rough, scaly patches on the skin. An actinic keratosis can range in color from pink to red to brown, and in some cases it can be a hard and have wart-like surface. It may be flat or a slightly raised patch on the skin, and can be accompanied by itching or burning. Each lesion can range in size from a pen tip to a half dollar, and should be checked by a dermatologist as soon as it is identified. Left untreated, some actinic keratoses can develop into squamous cell carcinoma, a very serious and potentially fatal type of skin cancer.

Actinic keratoses are caused when skin cells are damaged from UV radiation, often as a result of frequent or over-exposure to the sun. They typically develop over a period of time, with constant UV exposure. Thus, they are most commonly found in patients over 40, although they have been found in patients as young as teenagers. Patients with fair skin and coloring, such as with red or blond hair and green and blue eyes, are more susceptible to this condition. Also at greater risk are patients living in areas with high UV intensity like in Tucson, Arizona. Because they are formed due to prolonged exposure to the sun, they are most often found on the areas of the skin that are most exposed, such as the face, ears, scalp, neck, arms, and hands.

To prevent actinic keratosis, everyone should follow sun safety guidelines and protect their skin. Limiting sun exposure, utilizing sunblock items, and even wearing layers can greatly reduce the risk of actinic keratosis. Patients should avoid tanning beds or tan accelerators, as these can cause significant damage to the skin, potentially leading to actinic keratosis or other severe skin conditions.